9th October 2019
On 15 July Space Applications Services, as coordinator of the MOSAR EC-project, was invited to present MOSAR activities during the Self-Configuring Modular Robotics for Earth and Space Workshop.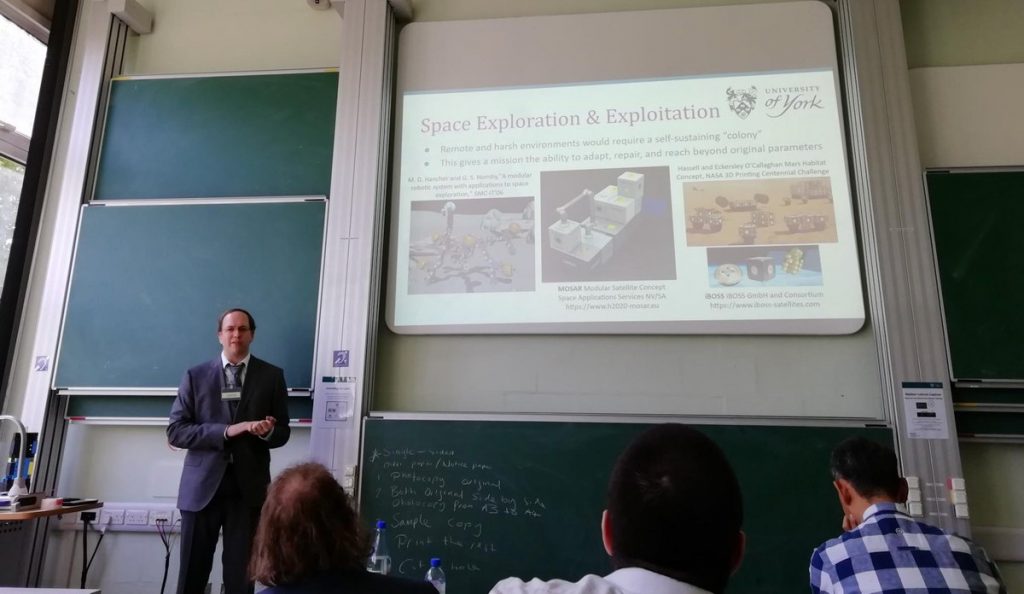 The workshop was organised and supported by Dr. Mark Post at the University of York. This workshop was a good occasion to meet and discuss with different actors from the self-configuration robotics world, from UK and other European Countries.
Daniel Jones from PSA, also gave an informative presentation about the Space Robotics Strategic Research Cluster to which MOSAR belongs.